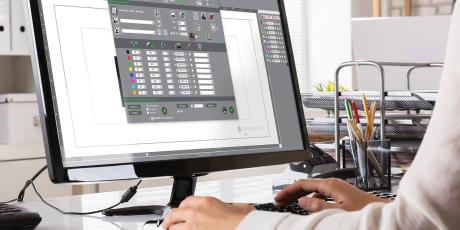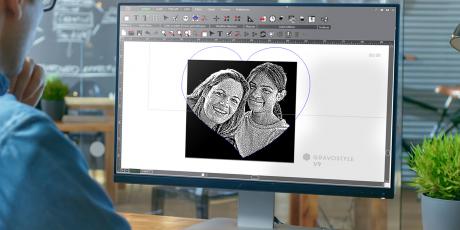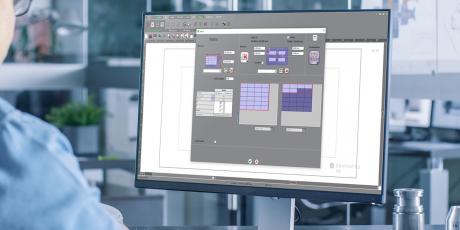 Gravostyle™: Unique CAD/CAM software to drive Gravotech engraving machines
CAD AND DRIVING SOFTWARE
One-of-a-kind piloting software for Gravotech laser and mechanical engraving machines
Expert software made by engravers for engravers Gravostyle™ is a professional engraving and cutting software that puts Gravotech engraving know-how at your fingertips. Benefit from advanced possibilities and save time! Unique features available: Braille, Photostyle, Print & Cut, and more.
Complete engraving process mastering Due to our long history making engraving machines, we have a full understanding of the engraving process. Gravostyle™ is fully compatible with all our technologies. The software - machine interaction streamlines and improves your day-to-day engravings with functions like Point & Shoot.
Gravostyle™: unique software for laser and rotary engraving machines Are you already using Gravostyle™ on your mechanical machine, and expanding your business with a laser? No need to learn how to use another software, switch in one click on the Gravostyle™ interface to set-up laser engraving!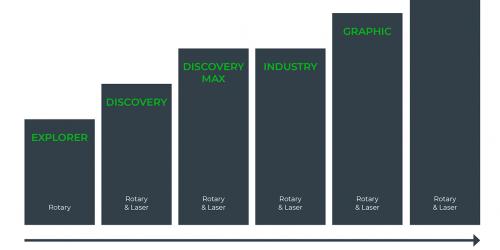 Designed To Evolve With Your Business
With six levels and multiple options, Gravostyle™ offers you the possibility to improve your engraving productivity and creativity. 6 levels - For a set-up perfectly adapted to your needs! Windows - compatible (Vista, 7, 8 & 10) 220+ - fonts available in all alphabets specially optimized for engraving and cutting
REQUEST A DEMO