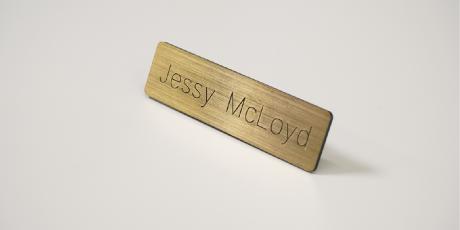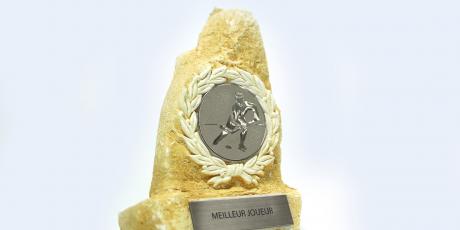 Metallex™ - Engraving material
Rotary materials: Metallics
Metallic appearance for a high-end finish
Ideal for badges, trophy plates, various awards and all indoor applications.
The fine surface layer of a few microns ensures you achieve productivity when carrying out detailed engraving either mechanically or using lasers.
The Hard Coat version of Metallex™ has a surface layer that is even more resistant to scratches and fingerprints. The surface laser of the Metallex™ can be lasered but the quality of the engraving may vary depending on the colours. Cutting in the vector mode is not recommended.
Want to save time and money? Discover our cut-to-size & material on demand service tailored to your specific needs!
Metallex™ : benefits
2-ply silver, gold, aluminium, bronze
Microthin surface layer
Metallex™ is excellent for indoor applications
Metallex™ Gloss has an extra durable, scratch resistant, glossy cap
Metallex™ Hard Coat for a smooth, supergloss finish

Metallex™: capabilities
Surface engraving: ✔
Subsurface engraving: ✘
CO2 laser cutting: ✘
Interior: ✔
Exterior: ✘
Shear: ✔
Saw: ✔
Silk-screen: ✔
Hot-stamp: ✔
Heat bending: ✔
Scratch resistant: ✘
Flexible: ✔
Break resistant: ✔
UV resistant: ✘
Min. temperature: -40°C (-40°F)
Max. temperature: 80°C (176°F)
Metallex™: specifications
Finish :
Mat - Glossy - Brushed

Composition :
ABS

Engraving depth :
0.1 mm (.004")
Metallex™: Sheet sizes
Full sheet:
1220 mm x 610 mm (48'' x 24'')

Half sheet :
610 mm x 610 mm (24'' x 24'')

Quarter sheet :
610 mm x 305 mm (24'' x 12'')