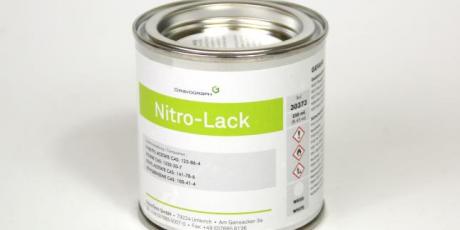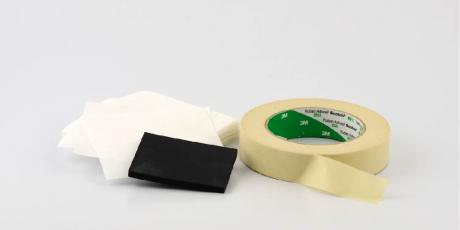 Nitrolaque, engraving filler paint for metal
Engraving filler paint
Quick-drying universal paint to do color engraving on metal with rotary engraver.
Fast drying
Thanks to its composition, Nitrolaque engraving filler paint for metal engraving dries quickly after application, reducing the necessary time between the colouring and the fixing of your signage
Easy application
How to paint fill engraved metal? Nitrolaque is easily applied inside a metal engraving made with a rotary engraver with a spatula. Use our application kit containing a spatula, Rubafix and tissues.
Permanent color engraving on metal
Perfect for outdoor, use Nitrolaque on various metal engravings including aluminum, brass and steel.
Nitrolaque: benefits
Nitrolaque is a standard in the color engraving on metal with mechanical and rotary engravers.  Sold in 250mL (8.45oz) bottles, Nitrolaque engraving color fill is available in white or black. 
These items are shipped via ground transportation. For other means of transport, please consult us. 
How to paint fill engraved metal? Tips for use: 
Use our application kit. 
Hold your plate with Rubafix during painting, apply Nitrolaque engraving filler paint with a spatula and clean with tissues. 
Consider using our cleaning diluent to effectively clean your tools.
 
Nitrolaque: Part numbers
White: 30373 
Black: 30374 
Application kit: 72886 
Application diluent 1L (33.8oz): 19469 
Cleaning diluent 1L (33.8oz): 19468